805 Pure Water
Water Softeners & Filtration Atascadero, California
Welcome to 805 Pure Water, Authorized Dealer of Puronics water treatment and filtration systems. If you are looking to improve the quality of your water in the Atascadero, California area, we can help. Don't just tolerate your water problems – solve them! Take advantage of our free water consultation and quote to get you started.
Contact us for Puronics water softener prices and a free consultation
All information collected is confidential and is never sold to any third parties.
Company Info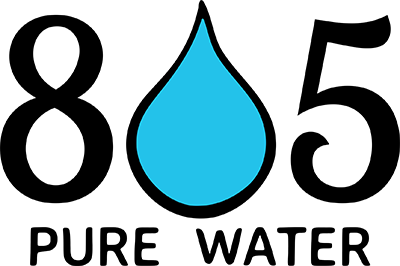 Jonathan and Sarah Bowers started 805 Pure Water to help people solve their bad water problems in order to protect their homes, their health, and save money.
Jonathan was a plumber for 11 years before transitioning into water conditioning. He learned how bad the water on California's Central Coast is and about water treatment while working as a lead installer of water conditioning systems for 5 years. Then he got his contractor's license C-55 for water conditioning. That's when 805 Pure Water began.
Sarah was in banking for 10 years before leaving the work field to stay at home with their children. She is now the office manager for 805 Pure Water where she answers the phone, does the scheduling, and goes on sales calls.
Together Jonathan and Sarah Bowers own and operate 805 Pure Water to help people get clean, soft water for their family, home, and office.
Our Services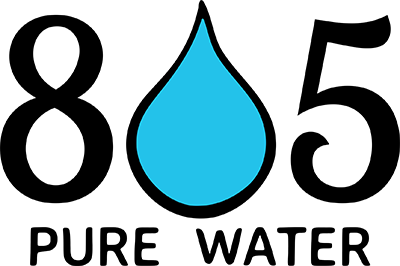 We are open Monday-Friday from 9-5.
We sell, rent, install, and service water filtration systems for municipal water supply and private well water. The systems we specialize in are water softeners, whole house water filtration systems, salt-free systems, and reverse osmosis systems. We have systems for residents and commercials.
Service Areas
Counties we serve in California:
San Luis Obispo County
Monterey County
Santa Barbara County
Ventura County
Cities in California we serve:
Arroyo Grande
Atascadero
Avila Beach
Camarillo
Cambria
Goleta
Grover Beach
Jolon
King City
Lompoc
Los Osos
Monterey
Morro Bay
Nacimiento
Nacimiento
Nipomo
Orcutt
Oxnard
Paso Robles
Pismo Beach
Salinas
San Ardo
San Luis Obispo
Santa Barbara
Santa Margarita
Santa Maria
Shell Beach
Solvang
Templeton
Ventura